Representatives of Gdynia took part in the 4th UNESCO Creative Cities Forum in the field of Film in Bitola, North Macedonia, on 21-23 November. The theme of the conference was highlighting the role of women in media.
Łukasz Cichowski from the Department of Culture of the City of Gdynia and Kinga Plicht from the Gdynia Film Center showed a presentation on the implementation of equality policies in Poland and Gdynia and participated in discussions related to the work of women in the film sector.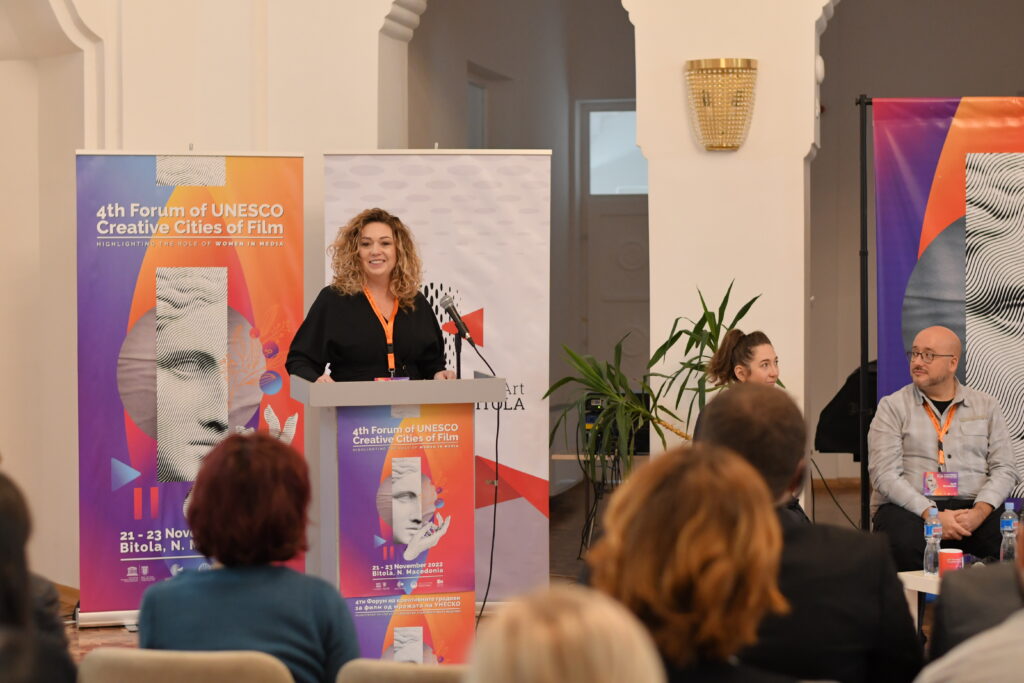 Kinga Plicht / Gdynia Film Center / in Bitola
The Forum was attended by representatives of cities associated in the UNESCO Creative Cities Network in the field of Film, of which Gdynia became a member in 2021.
Our presentation drew attention to the still existing inequalities in the participation of women and men in the film industry, but also highlighted the trends of positive changes observed in this field for several years, including quotas at the Polish Film Festival in Gdynia, the WOMEN OF FILM 50:50 IN 2020 conference and Gdynia's adoption of the European Charter for Equality of Women and Men in Local Life.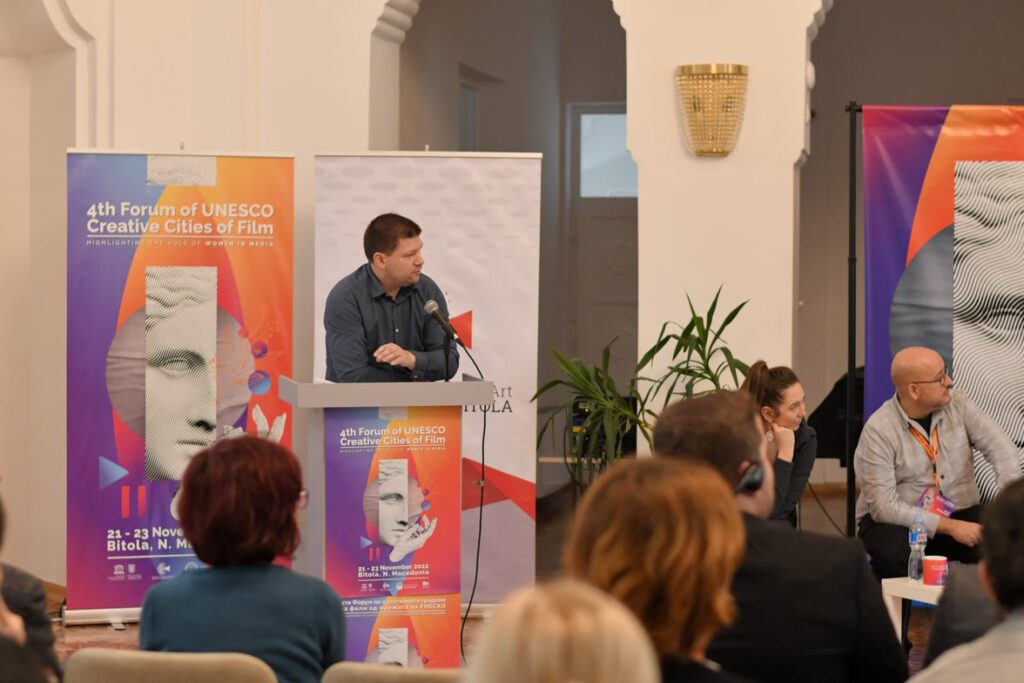 Łukasz Cichowski / Department of Culture, Gdynia City Hall / in Bitola
By participating in the Forum, we had the opportunity to exchange experiences and good practices with cities similar to Gdynia.
We hope that the contacts gained in Bitola and talks behind the scenes will result in the implementation of joint projects with other cities in the UNESCO Creative Cities Network in the future.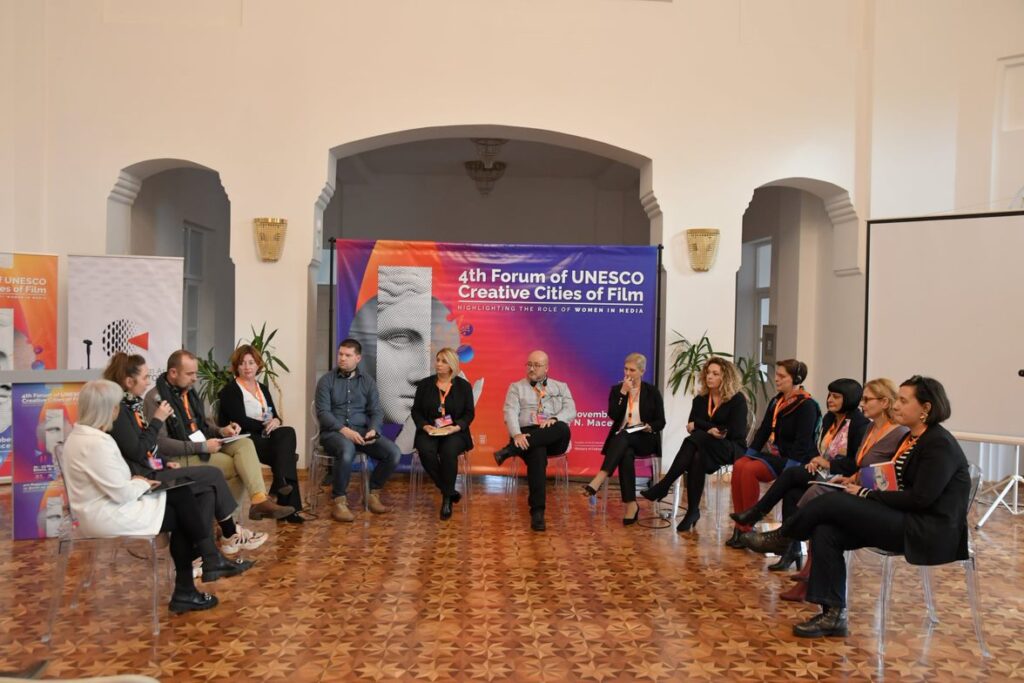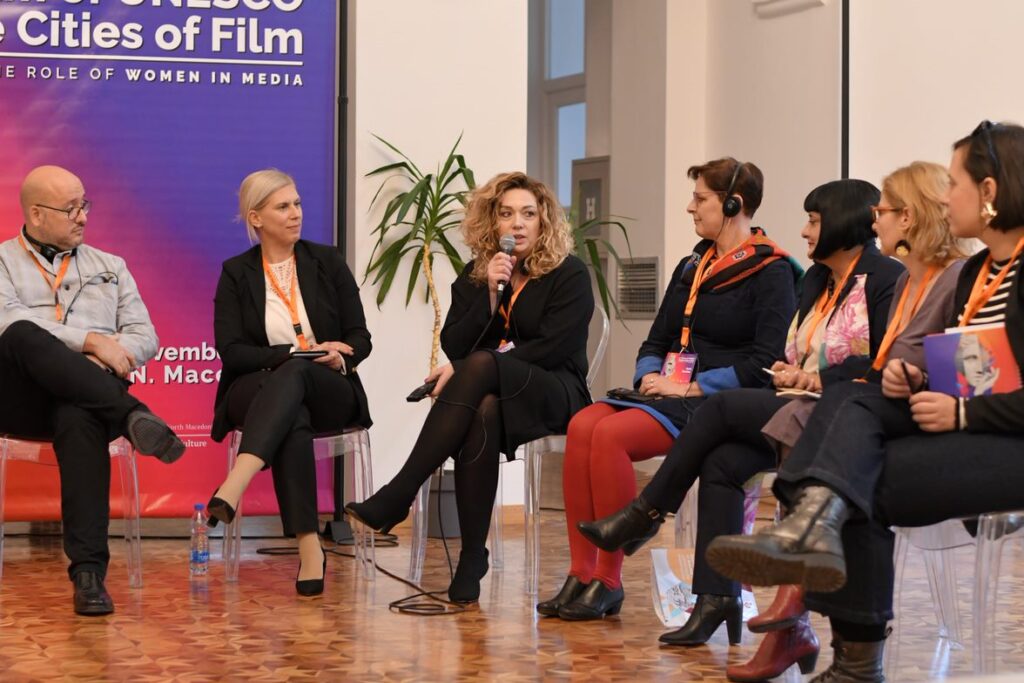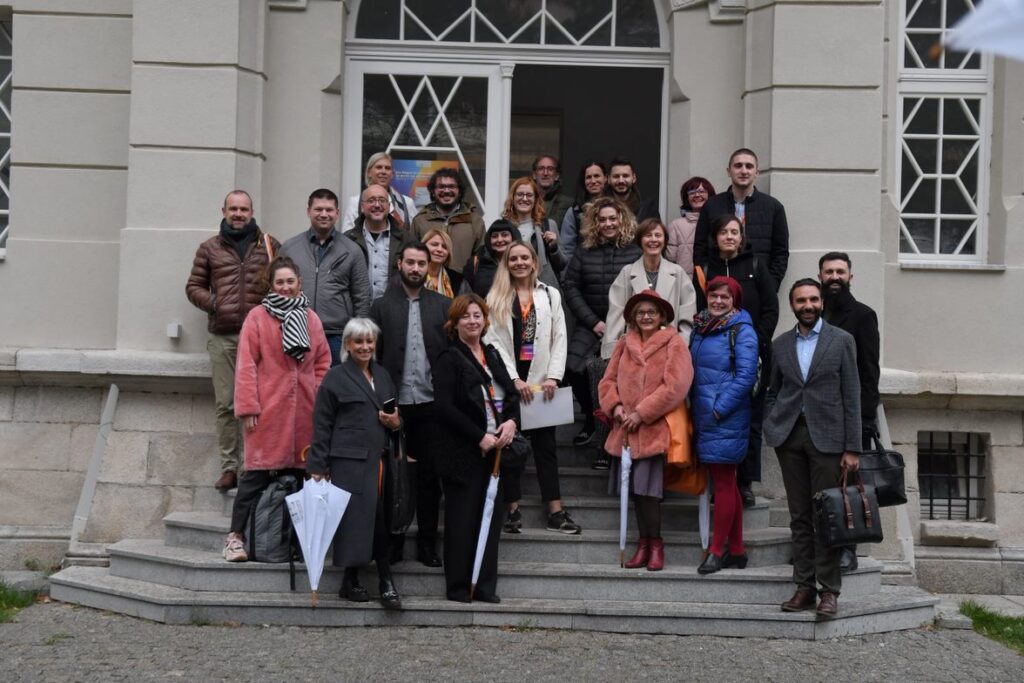 Download the summary of our presentation: